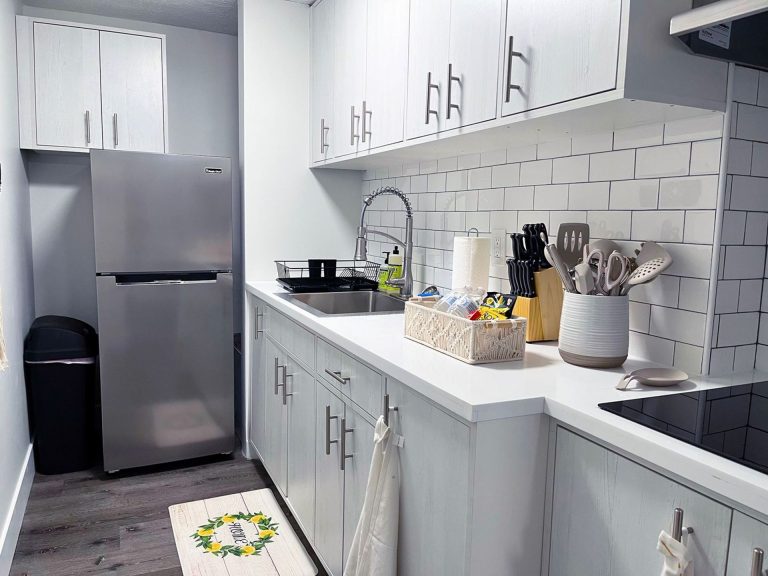 All of the updated units come with a newly renovated kitchen. We didn't just fix up what was already there, we installed brand new, shaker style cabinets that you will be the first to fill. We also installed brand new countertops. Now, each updated kitchen comes with beautiful countertops custom-cut to fit every unique kitchen in each unit.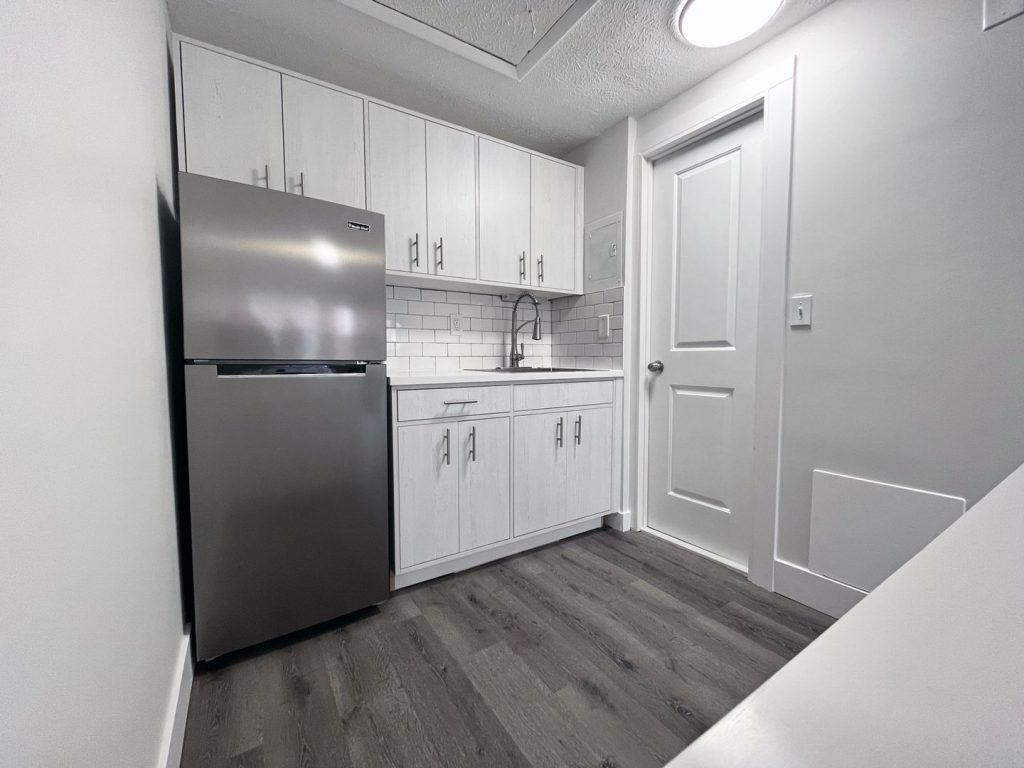 Along with the countertops, we totally replaced the sinks with the latest model, including a hose for easy rinsing. We added fine tile backsplashes to these updated kitchens as well, adding style and flare, really bringing together all of these brand new elements.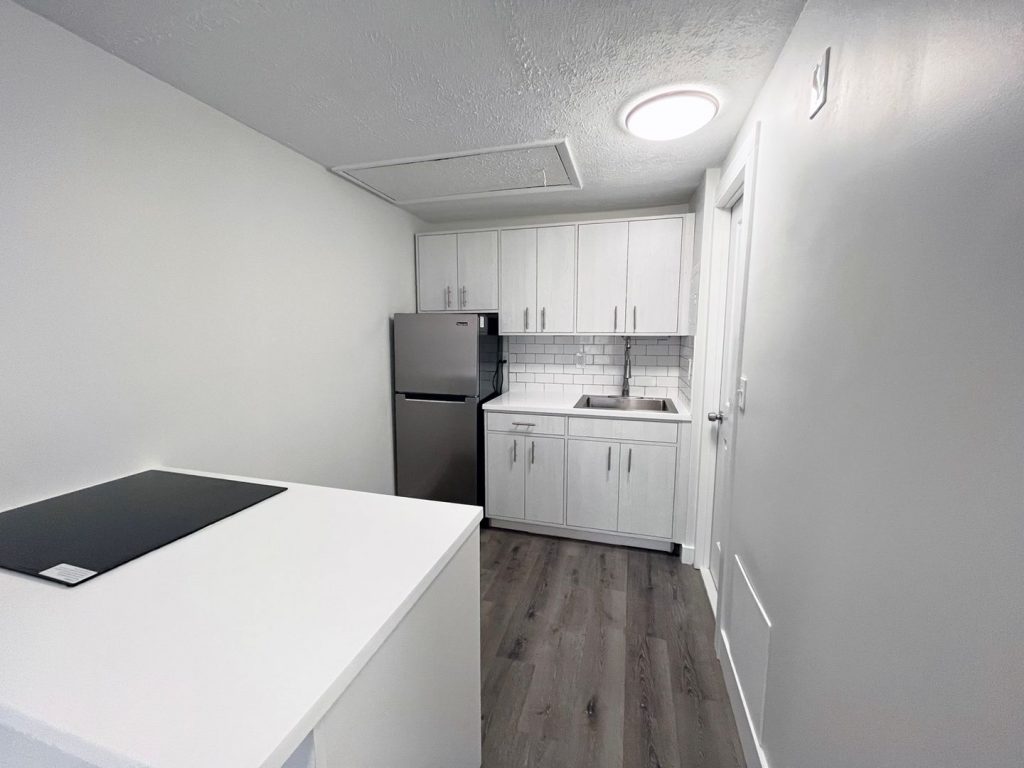 And how could we forget? We removed all the old appliances to install all new, stainless steel ones. New refrigerators, new stoves, and new ovens. With the unit of your choice, you'll be the very first to have and use these totally remodeled kitchens.