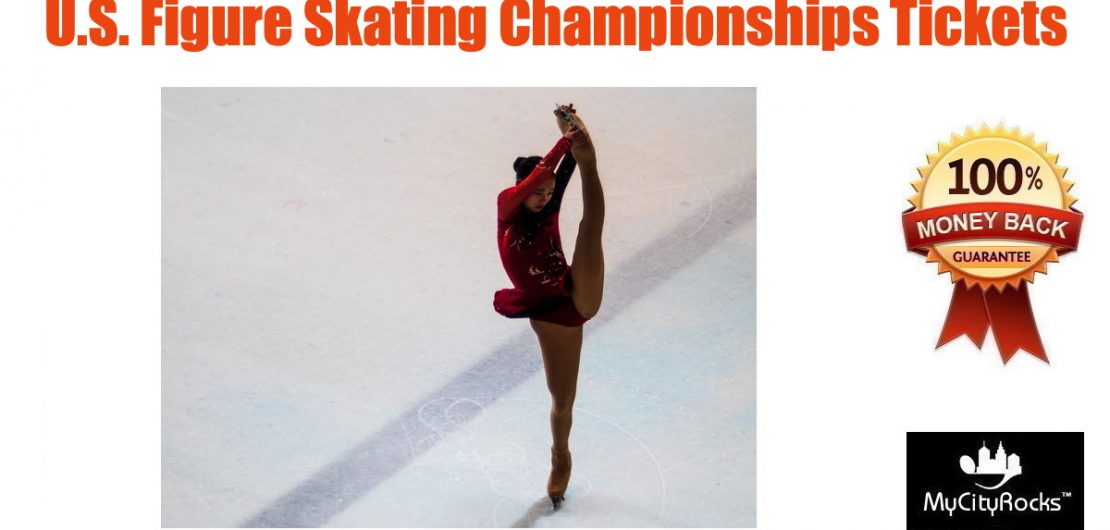 U. S. Figure skating Championship
Details
Date: January 22, 2024
Time: 12:00 pm
Venue
U. S. Figure skating Championship
200 W Nationwide Blvd
Columbus, Ohio, United States
Dont miss the U.S. Figure Skating Championships at the Nationwide Arena in Columbus, OH.
Get the best seats before they are gone using the "TICKETS" link on this page!
Find a great event and bring a smile to a friend or loved one with tickets from the MyCityRocks Ticket Exchange!
We often have exceptionally good deals for people looking for premium seats and suites, and even tickets for events that are sold-out at the original box office. Cheap and discount tickets below face value are sometimes available.
The MyCityRocks Ticket Exchange has filled nearly 100,000 ticket orders since 2005, and we currently have more than 40,000,000 tickets in inventory in our marketplace to sports, concert and theatre events all over the world.
MyCityRocks provides a 100% guarantee that tickets purchased through our ticket exchange are authentic and valid for entry.
We also offer a 100% Money Back Guarantee if the event is cancelled entirely with no rescheduled date (excludes shipping).
The prices for tickets listed in the MyCityRocks Ticket Exchange are specified by each individual seller, and not by MyCityRocks, and may be listed at above or below face value.
MyCityRocks is a ticket resale marketplace and is not affiliated with either the venue or the performer.
Dont just take our word for it... read what the people who have used the MyCityRocks Ticket Exchange have to say:
"Loved the concert! Great seats! I would recommend to anyone looking for concert tickets at a great price!" --Jillanna in Springville, UT
"I just wanted to say thanks for the great tickets, the show was a blast and it made a great birthday gift for my girlfriend. Thank you for the great customer support and timely delivery of the tickets, everything went just great!" --Matthew in New York, NY
"It was an absolute unique experience, I would definitely recommend MyCityRocks to friends and people from other cities. Thank you, I had a great time... You Rock!!!!" --Adam in Fresno, CA
"Ohhh man. It [Carrie Underwood] was sooo good. The seats were amazingggg!! Ive never sat that close at a concert before!! I am totally telling my friends about your site and checking it in the future for sure.
Thanks sooo much!!!!!!!!!" --McKenzie in Troy, NY
"I ordered tickets to [see an NHL game] while we are on vacation in Fort Lauderdale Florida in March. Being in Canada, I was a little unsure of your service but thought I would give it a try. I cannot believe how incredible it was through the whole process. From step one I received an e-mail telling me about my order. Then again and again I received e-mails as my tickets were shipped and the dates and where they were along the way. What a magnificent set up you have and I will definitely put you in my favourites as the BEST place to purchase tickets in the future. Great service, great prices!! Thank you so very much I am thrilled with my tickets!" --Sandra in Hamilton, Ontario, Canada
"Everything was great. Your service was great. The seats were great. Thanks for the parking pass and the tickets for drinks to the lounge. I am a satisfied customer and I will use you guys again when I need tickets to a show. I would highly recommend your company to people I know in other cities if your service was available. Thank you again." --Joe in Canton, OH
"Got my tickets from you at the last minute. Seats were great, customer service awesome. I passed your number around at a party the following night. Told everybody how great you were. A friend is looking for tickets for Van Halen at the Izod Center. They have your number... Thanks again." --Gina in Lanoka Harbor, NJ
"Thanks for the On-Line Ticket Exchange. I bought tickets to hear THE POLICE @ the Toyota Center on my daughters 17th birthday! I scored major "mom" points with these tickets. Thanks Again!" --Gail in Spring, TX
"I do not leave feedback often unless the service and/or product was exceptional. Just wanted you to know that the 3 tickets for a St. Louis Blues NHL game I purchased from your site were unbelievable. I knew they would be fairly decent seats when I ordered them. But, having never been to Scottrade center I was blown away to be sitting 9 rows up off center ice for around $60/ticket. We were so close, you could hear the words the players were yelling at one another. These were normally $127/ticket seats. The tickets arrived within 2 days of the order being placed, in mint condition, exactly as described. I will definitely use this service again and recommend it to others." --Kathleen in Topeka, Kansas
My City Rocks! Does yours?