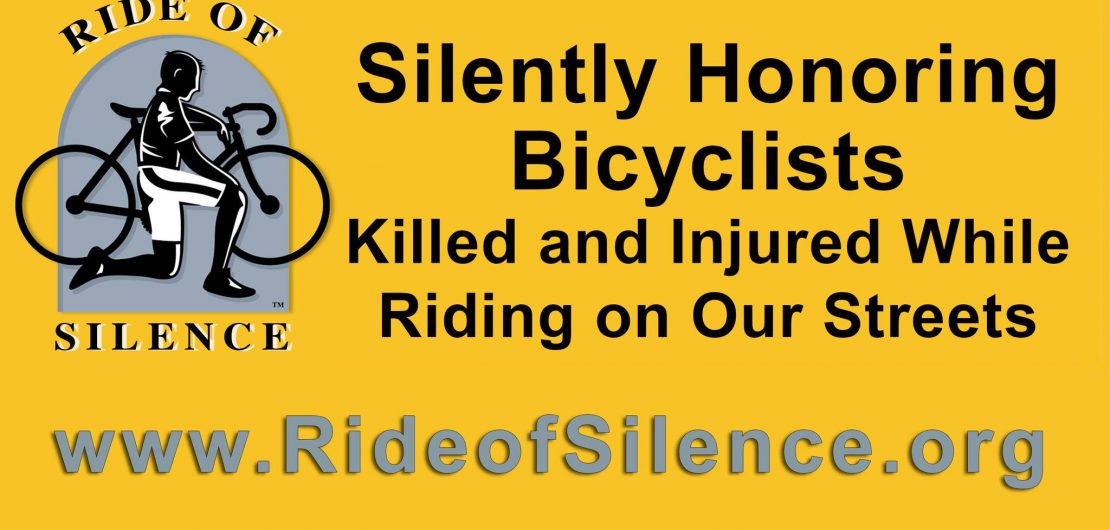 Ride of Silence Columbus
Details
Date: May 17, 2023
Time: 05:30 pm
Venue
Ride of Silence Columbus
40 East Dominion Boulevard
Columbus, 43214, Ohio, United States
Our annual ride honors cyclists killed or injured on public roadways, and raises awareness of cyclists right to the road.
This is the 21st year for the Ride of Silence. We have a NEW START LOCATION! We will gather at Our Lady of Peace School in Clintonville.
This year, we will be reading the names of the cyclists who were killed on Ohio roads in 2022.
With this annual ride—a short, slow and silent processional —hundreds of Central Ohio cyclists join an international movement to honor cyclists killed or injured while riding on public roadways and raise awareness that cyclists have a legal right to the road. The ride is a short, slow and silent funeral-style processional that attracts hundreds of cyclists from all corners of our community.
This ride is free but registration is required for planning and liability purposes!
Donations are welcome and t-shirts are for sale to help offset the approximate $2,000 cost to hold this event. (Permits & Police Escorts, which are required)