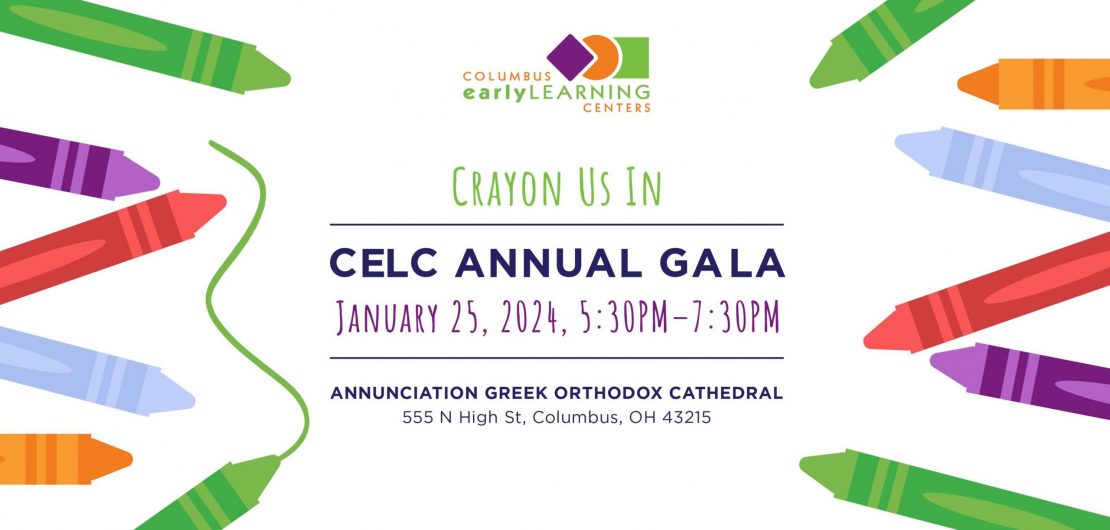 Learning Through a LifetimeL CELC's 2024 Gala
Details
Date: January 25, 2024
Time: 05:30 pm
Venue
Learning Through a LifetimeL CELC's 2024 Gala
555 N High St.
Columbus, Ohio, United States
Join us for an unforgettable evening of celebration at the 2024 CELC Annual Gala: Learning Through a Lifetime. This in-person event will take place on Thursday, January 25, 2024 at 555 N. High Street, Columbus, OH 43215.
Get ready to immerse yourself in a vibrant atmosphere filled with like-minded individuals passionate about the benefit of affordable early learning. From 5:30 PM onwards, we will embark on a journey of knowledge, growth, and community connection.
Engage with with industry leaders, educators, and fellow early learning supporters, all while enjoying an array of delectable food and drinks. Whether youre a longtime friend of CELC or interested in learning more about the work we do in the community, our gala offers a unique opportunity to join together in celebration of all things early learning.
Join us on January 25, 2024 to celebrate the power of education in shaping lives. Dont miss out on this remarkable event that promises to inspire and ignite your passion for early learning.
Mark your calendars and secure your spot at the 2024 CELC Annual Gala: Learning Through a Lifetime. We look forward to welcoming you on this celebratory evening.