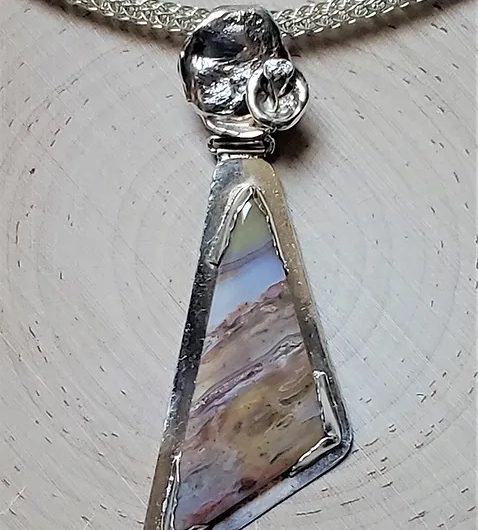 Exploring Jewelry Making Techniques Weekend Workshop with Sigrun Simmons- Rank
Details
Date: July 28, 2023
Time: 10:00 am
Venue
Exploring Jewelry Making Techniques Weekend Workshop with Sigrun Simmons- Rank
610 W Town
Columbus, Ohio, United States
The workshop will teach a variety of techniques to complement your glass beads and cabochons. They include Cuttlebone casting, Water casting, and making Metal beads.
The workshop is open to all levels of experience and will help students develop their individual projects based on their ideas and skill levels. For those who have taken Sigruns classes before, you will build on your previous knowledge, and those new to jewelry making, you will learn the building block skills needed to start producing your own handmade jewelry.
My name is Sigrun Simons-Rank, and I am an Instructor in the Jewelry and Small metal Department of the Wingate Arts School at the Arkansas Museum of Fine Arts (formerly known as the Arkansas Arts Center Museum School) in Little Rock, Arkansas. I received my training through knowledgeable instructors at the Arts Center Museum School and studied a wide variety of techniques and lapidary work. Since 2016, I am sharing my knowledge as a Jewelry- and Lapidary instructor at the Museum School, have taught various workshops in Arkansas, and in 2019, I had the pleasure to teach jewelry making techniques at Glass Axis during their Summer Program.